Thank you H-Town,for awarding us
Houstons Best Ice Cream Shop!
Houston Press, Best Of Houston® 2020: Best Ice Cream
Houston's Premium Shaved Ice and Boba Tea shop(s) since 2010.
Surreal Shaved Ice
Desserts
Premium Teas
Delicious Milk Teas
Incredible Smoothies
Over 1,200 Yelp Reviews!
The best shaved ice I've ever had! Didn't know shaved ice can be this tasty...doesn't even taste like shaved ice! Definitely one of the top 5 places to bring your out of town guests!
- Jasmin M., Houston, TX
Get in your car. Go here. NOW. I hate that we live so close to this place because they're about to get all my snack money....DELICIOUS. My tastebuds backflipped. Definitely going back.
- Candace F., Houston, TX
OMG! 5 stars which I rarely give. The matcha is good but the traditional milk and durian is so F good. Way better than San Diego and LA!
- Christy V., San Francisco, CA
Hands down the best dessert place I have been ever...We got the Lychee shaved ice with strawberries, mango and condensed milk, but honestly you can't go wrong with whatever you order.
-Lucy G., Baton Rouge, LA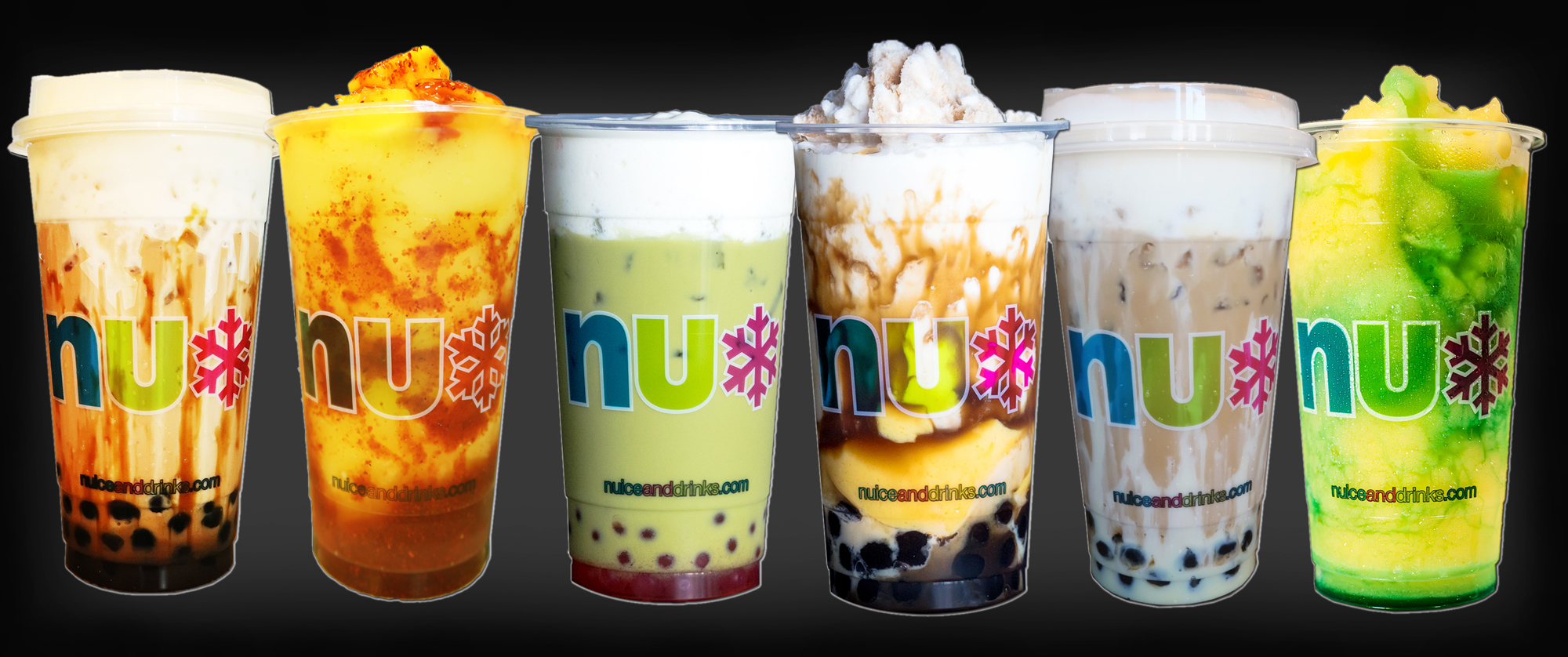 Houston's Drink Central
We Offer A Variety Of Special Drinks, From Milk Teas And Smoothies/Frappes To Vietnamese Iced Coffee And Fresh Fruit Juices.
Media
Mentions
Houston Eater

Best 12 Houston boba tea shops, #3

Spoon University

The best 50 things to eat in Houston...

Houston Food Finder

Cool off with these Shaved Ices
It took us 7 years, and over 1,250 experiments to perfected our NU shaved ice.